Another Taobao Haul post! This one is probably the biggest package I've had since I started my frequent sprees in Taobao. The package, again, came in a box. Much bigger than my previous one. . . I'm so excited for this particular haul because like the usual, I ordered quite a number of quirky knick knacks again and some new additions to my collection. .
Opening the parcel definitely is the most exciting part. . . Whether its cutting the box open or ripping the pouches. . .
Annnnddd I finally reached the 500rmb mark and so, not only did I get a much lower fee for my purchases, which was originally 50% down to 35%, I also received a free canvas bag! OMG!! Lucky! Its in blue!! Fave color! And I LOVE the design, I've been planning to buy a bag with this kind of design for quite a while now, so imagine the coincidence. Thank you Stalklife!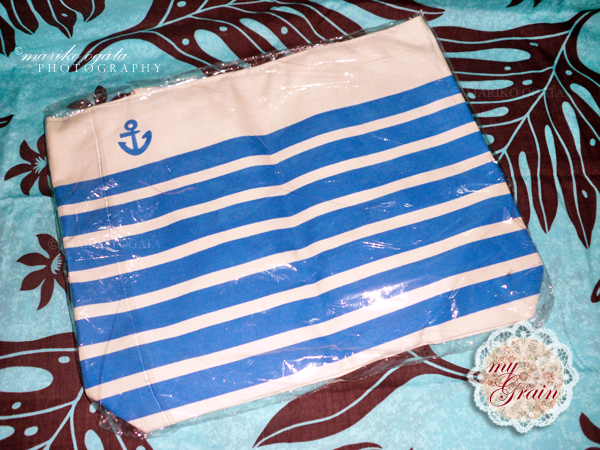 And as I have mentioned above, I purchased quite a number of items, but I decided not to post pictures of every single item since it would take me ages taking pictures of them. Instead, here's a snapshot of my most favourite items from the bunch.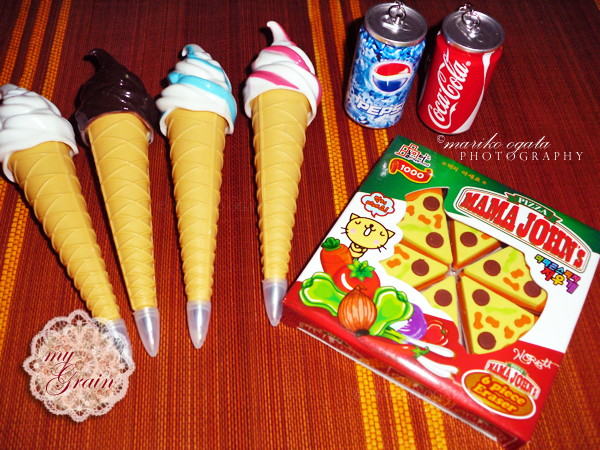 Clockwise: 4 pieces of yummy looking ice cream pens, Canned soda pens and a real looking pizza eraser. . . YUMMMMM!!!!
As long as the items look like food, I'm sold! LOL!

And some handy new travel organizers as well. The compartments are detachable. How awesome is that. . .
I still have a few more items that I am planning to order considering that there is an ongoing pre order for the AUGUST ETA. And what excites me is the fact that I am able to participate in yet another promo. The first one was the Early Bird Promo last April. This time I successfully made it through for the 25 for 25 promo. Yay!!!!! I was so excited that I think I was one of the first few who made the dp for the promo lol. . .But I don't think that I'd be able to best this latest haul with the up and coming ones. But we'll see, since Taobao is a definite fountain of new finds.
I'm quite thankful that despite me being so kulit that many would prefer to just strangle me, lol, the awesome staff behind Stalklife remain accommodating, understanding and very helpful.
So, that ends yet another Taobao Haul update. Till next guyz!
For more info on my previous hauls kindly click the Service/Shopping tag which you will find under REVIEWS SECTION on the right panel of this blog.