Yeah. . . Yeah lame title
. . . *Face plant* . . . Anyway, here's my take on how I keep my accessories organized. My weapon against accessory mayhem, ORGANIZER BOXES. Trust me on this, boxes like this are pretty useful for this kind of dilemma. They have partitions so you can easily segregate your items from one another. And sometimes, these dividers can be adjusted either to make a compartment larger or smaller. I prefer keeping one item per slot so I don't have to toss the items around the box when I'm looking for something. And one organizer box for one particular type of accessory, so I only have to sift through a particular case and not have to check all of them. Imagine needing to go through all the boxes just for a certain accessory. It would certainly waste valuable time.
I have two sizes of these boxes. For the less bulky pieces, obviously I use the smaller case. For items that has delicate (like feathers) and larger charms, I prefer the larger boxes.
Aside from storage purposes, these boxes also come in handy for carrying an assortment of accessories for travels (especially if you have lots of storage space left in your luggage) but if the space is limited I usually just store the pieces in separate zip lock baggies.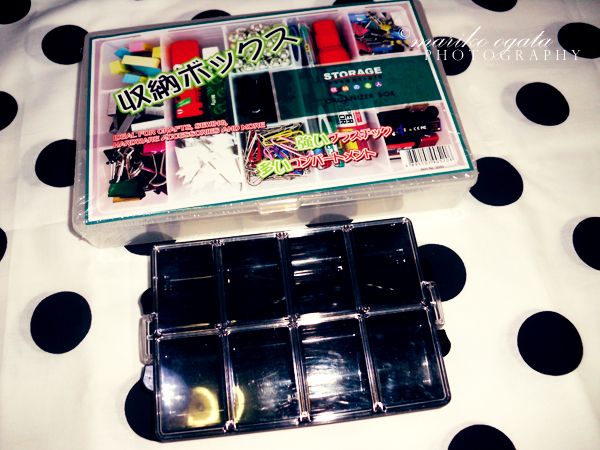 With regards to my necklaces that's prone to tangling, I prefer hanging them on hooks.
And for the few bangles and cuffs that I own, I keep each piece in separate zip locks and store the bunch in a single case. I do this segregation to avoid any possibility of damage.