One of my favorite shoes.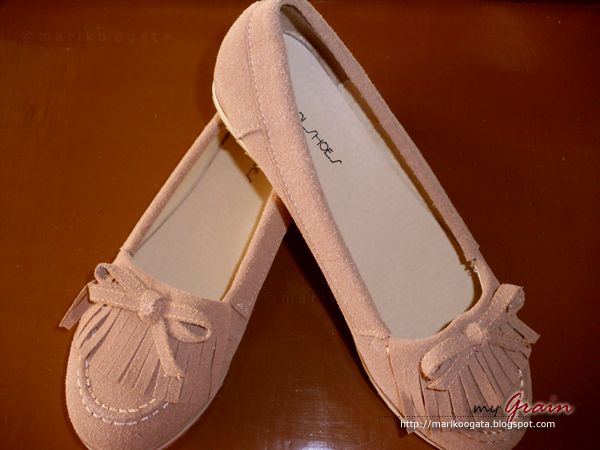 I got this shoes from Fashion Market which is an online shop in Taiwan. I checked out their previous shop but I think they moved to a new address. I am still looking for the url of their new shop.
This pair is awesome. . . A good pair of shoes are hard to come by these days. Or perhaps they are just that elusive for me? Considering that there are some shoes that I've bought which caused hell on my feet. Footwear wise, I am more comfortable wearing flat shoes rather than heeled ones, especially wedge shoes. I rarely wear heels but I could walk in them just fine, as long as the soles has a surface that provides stability and equal distribution of weight. There are a few pairs that look good but are horrible to walk in.
I ordered the largest size available since I am worried that they might be too small for my feet. It is about half an inch bigger but I could easily slip some sort of padding inside to remedy that.
There is a bit of height on the soles. Around half an inch I think. Gotta check on that later.
The design is simple with the cute bow and fringes, just the way I like it so it wouldn't take to much attention whenever I wear them out. The color is very versatile for me, as it goes well with majority of the colors that I wear. Although I am not much for color anyway. I lean more on the earth tones and A LOT of BLACK.